Jennifer Stevens grew up in Duncanville, Texas were she was began taking dance lessons at age four.
She studied dance while in college and received her BS degree in Business Management from the University of North Texas.
Jennifer taught for over 14 years at Sara's Dance Studio before opening her own studio, Danceworks, in 2000. She has enjoyed teaching ballet, tap, jazz, hip hop and lyrical and sharing her love of dance with all her precious students and hopes she has been a positive influence and role model to her teachers, students, and community.
Jennifer has also had the opportunity to be the choreographer for the Waxahachie High School Drama Department for the last twelve years. Their musicals have been recognized for many awards at the Dallas Summer Musical High School awards the last six years. She has also enjoyed working with the Ellis County Children's Theater's camps and summer musicals.
Jennifer worked as the movement and music director at FUMC Funday School.
Jennifer was a member of the Texas Association of Teachers of Dancing, inc. since 1993 and was an examiner in Jazz. She has served in many offices while on the TATD board directors such as, Merit Scholarship Chairman, Secretary, and as President.
Jennifer Stevens unexpectedly passed away April 29, 2018 from heart disease. A scholarship has been started in her name through the Waxahachie Theatre Department. She is truly missed and we are proud to carry on her legacy.
Laurie Bass-Owner & instructor
Laurie Bass started dancing at the age of five with Natalie Skelton in Dallas, Texas. Her family moved to DeSoto, Texas where she became a student of Joyce Hilman from 2nd grade through High School. Miss Joyce's studio is where she first began teaching at the age of 16. "She has it in her blood," Joyce told her her mother.
During her high school years she was a member of Madame Krassovka's Ballet Theatre, America Dancing, and The Richardson Ballet.
Miss Laurie received a dance scholarship from Southern Methodist University and as a Junior and Senior was a member of its Meadow's Repertory Dance Ensemble. After receiving a Bachelor of Fine Arts in Dance Performance, she danced professionally with Norwegian Cruise Lines as dance captain, The Miami Heat Dancers, and the American Dance Theater of Miami as a principle dancer.
"I love teaching dance for many reasons and I believe the biggest reward is that I have the honor of watching a sweet child learn and grow, and become a confident adult. Nothing compares to that."
Summer Stevens-Instructor & social media coordinator
Summer Stevens began dancing at the age of three at Danceworks with her mom and founder of Danceworks, Jennifer. She is trained in tap, ballet, jazz, hip hop, and lyrical. Summer became a member of Texas Association Teachers of Dancing in 2016 where she was certified in Jazz. She grew up going to TATD as a student, and was so thankful to officially become apart of the dance family.
In high school, she served as Dance Captain for Musical Theatre and starred in several musicals, including Hairspray, Grease, Kiss Me Kate, You're A Good Man Charlie Brown, Oklahoma, and The Drowsy Chaperone where she played Janet VanDeGraaff. Summer has also choreogaphed Chicago for Waxahachie High School and Legally Blonde Jr. for Coleman Junior High. She will continue to choreograph for both schools and continue in her mom's legacy.
Summer attended Texas A&M University where she graduated with a Bachelors in Psychology, a minor in Communication, and a Certificate in Event Management. While in college, she taught at On Our Toes Dance Studio.
During the day, Summer works at the Hilton Anatole as a Banquet Coordinator. After work, she gets to go teach dance at Danceworks. She loves getting to see the kids after a long day of work and they truly make the week better for her!
She is so excited to teach at the studio she grew up in and follow in her mom's footsteps at Danceworks.
Miss Amy began dance instruction at the tender age of 3 with Miss Terri Hartley of DeSoto, Texas - focusing on tumbling, baton, ballet, jazz and her first love, tap dance. Her dance troupe performed throughout the Dallas area including Six Flags Over Texas, the West End Marketplace, many local parades, and in National competitions as well.

Her approach to teaching is an emphasis on early childhood development, focusing on social-emotional skills in a developmentally appropriate environment. Expectations with Miss Amy are clear, but fun! She enjoys technical skills and finds joy in making technique fun and exciting to little ones. Her goal is to be an example of a life-long learner for her students, encouraging them to do the same. She models this belief by taking dance classes as an adult. She believes there is always something new to learn, and that if you train up a child in the way they should go, when they are old they will not depart from it.

Recent opportunities and credits include workshops with the Radio City Rockettes in NYC, Persis Forster, Jackie Troup Miller, and training with Katelyn Harris of Rhythmic Souls Tap Company of Dallas, among various others. She has participated in several shows with Family Music Theatre at Cedar Valley College, and also has been guest choreographer for Village Tech Schools Theatre productions. Miss Amy also teaches ballet, tap, jazz, and acrobatics with another studio in the Dallas area. Amy became a member of Texas Association Teachers of Dancing in 2019, where she certified in Tap.

In her spare time, she is leader of a music and motions class for preschoolers. She also loves a cup of coffee with lunch, blue and white China, the beach, and classical music. Miss Amy is married to her brilliant husband, Wes and they have 4 daughters, 2 sons, and a new son-in-law.

She is so grateful for the talented staff and students at Danceworks and also for the opportunity to help carry on a beautiful legacy.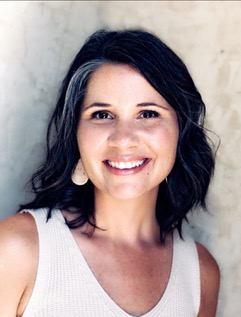 Originally from Waco, TX Julie Grayson began her dance training at the age of 3. Studying under Joy Burkhart, she developed a love for all forms of dance. In 1995 Julie was awarded a scholarship to attend Gus Giordano's Jazz Dance Chicago in Evanston, IL. It was there that Julie was inspired to pursue a career in dance. In 1996 she began teaching jazz, tap and classical ballet at Joy's School of Dance in Waco and discovered her love of teaching.
Julie received a Dance Management scholarship from Oklahoma City University where she continued her dance education under Jo Rowan, the renowned master ballet teacher and founder of what is now known as the Ann Lacy School of Dance and Entertainment. During her time at OCU Julie performed as a Pep Dancer for the Chiefs Basketball team, led chapel worship as a member of the Liturgical Dance Company, and was also a member of the critically acclaimed American Spirit Dance Company.
Although the direction of Julie's life changed when she followed God's calling into the field of nursing, her love of dance never faded. In 2015 she was involved in establishing a dance program at the School of the Arts at First Baptist Dallas, where she also instructed ballet and tap classes.
Julie and her husband, Rusty, live in Ennis, TX where they homeschool their three daughters, Kate, Mia and Allie. She is excited about being a part of the Danceworks team.
HAYLEY RASCO- INSTRUCTOR & ADMINISTRATOR
Hayley Rasco, a Waxahachie native, began dancing at five years old at Danceworks. She considers herself incredibly fortunate to have been taught by Ms. Jennifer Stevens for 13 years. Hayley is trained in ballet, tap, jazz, hip hop, and lyrical, but she has the greatest love for ballet.
After graduating high school, Hayley pursued her passion for creative problem-solving at the University of Texas at Arlington. She spent the next three and a half years earning her Bachelor of Science in Mechanical Engineering, all the while dreaming about getting to dance again someday.
Eager to help in any way she could during Danceworks' difficult first year without Jennifer, Hayley began co-teaching ballet classes and assisting with administrative tasks at the studio in 2018. She is thrilled to continue teaching and sharing her love for dance with the next generation of dancers.
Hayley lives in Waxahachie with her husband, Darrell, and they are overjoyed to be welcoming their first child into the world in September 2019.